Pro někoho pobuda a vandal, pro někoho umělec.
Banksy je pseudonym britského street artového umělce, jehož identita je neznámá. Tu si Banksy bedlivě střeží. Pochází z města nedaleko Bristolu, narodil se pravděpodobně v roce 1974 a je vyučeným řezníkem.
Jeho nejčastějším prostředkem, kterým tvoří svá díla, jsou šablony a spreje. Tato díla často kritizují stav současné společnosti a politiky. V Banksyho satirické tvorbě se můžeme setkat s protiválečnými, protikapitalistickými či protivládními názory.  V dílech se hodně opakují motivy  krys, opic, policistů, vojáků, dětí a důchodců.
Svou kariéru zahájil v roce 1990, kdy se stal jedním z členů bristolské skupiny "DryBreadZ Crew". Byl inspirován tamějšími umělci jako je Nick Walker, Inkie nebo Robert Del Naja. Banksy nejdříve používal své šablony jako doplněk ručně malovaných děl, od roku 2000 se však staly jeho nejdůležitějším prvkem, především proto, že je to nejrychlejší způsob tvoření. V té době už se stával známějším, jeho umění si všimli v Bristolu a Londýně. První výstavu měl Banksy roku 2002 v Los Angeles. Následovala výstava v roce 2003, která se konala ve skladu, měla název Turf War a Banksy maloval na zvířata. To ovšem pobouřilo aktivisty bojující za práva zvířat. V srpnu 2004 se na světě objevily první Banksyho bankovky v hodnotě £10. Na Banksyho bankovkách je místo královny vyobrazena waleská princezna Diana. Tyto bankovky byly rozhazovány na karnevalu v Notting Hillu a na eBay se prodávají asi za 200 liber, tedy přibližně 6000 korun. V roce 2005 se Banksy poprvé vydal do Palestiny, kde namaloval 9 obrazů na zeď dělící Palestinu od Izraele. Roku 2006 následovala další výstava v Los Angeles, kde se objevil i živý slon.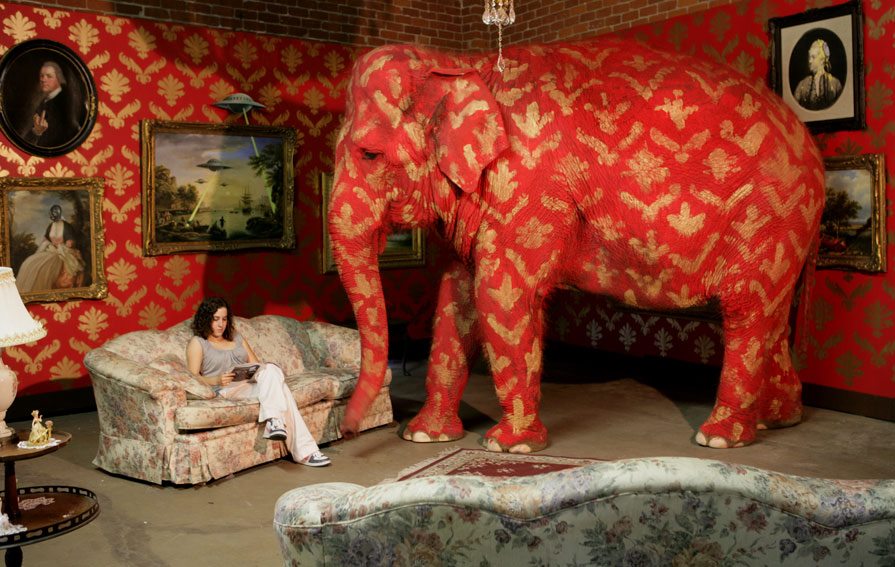 V roce 2007 bylo v Londýně vydraženo Banksyho dílo "Space Girl and Bird" za rekordních 288 000 liber, tedy necelých 9 milionů korun. V roce 2008 se konala jeho první oficiální výstava v New Yorku, "Village Pet Store And Charcoal Grill". V červnu roku 2009 se v Bristolu konala Banksyho zatím největší (přes 100 děl, instalací a skic) a nejnavštěvovanější výstava. Výstava se jmenovala "Banksy vs Bristol Museum" a již za první víkend ji navštívilo 8 500 lidí. Za celou dobu jejího dvanáctitýdenního trvání se na ni přišlo podívat 300 000 návštěvníků. Roku 2010 vznikl film "Banksy: Exit Through the Gift Shop", který sám Banksy režíroval. V roce 2011 byl pak film nominován na Oscara za nejlepší dokumentární film. Dále Banksy v roce 2011 uskutečnil dvě akce. V květnu plakáty znázorňující lahve z Tesca a v prosinci plastiku kněze s pixely místo obličeje. První zmíněné dílo sloužilo k účelu legálně pomoci výtržníkům, kteří byli zatčeni při bristolských protestech proti Express Tescu. Plakáty se prodávaly za 5 liber kus a znázorňují petrolejové bomby zkombinované s lahvemi z Tesca. Druhé zmíněné dílo se jmenuje "Cardinal Sin" a bylo vystaveno v Liverpoolu ve "Walker Art Gallery".


V roce 2012 se konaly olympijské hry a při té příležitosti vytvořil dvě díla, skokana o tyči a atleta házejícího raketou.
Banksy je autorem úvodního skeče seriálu The Simpsons a to v díle MoneyBART z 22. série, která byla vytvořena v roce 2010.
Banksyho díla se objevila také u alb známých umělců, například Paris Hilton nebo britské kapely Blur. V roce 2010 bylo Banksyho dílo na 8 přebalech alb. Spekuluje se také o tom, že se Banksy postaral o cover desky Viva La Vida britských Coldplay.
Zrdoj: www.banksystreetart.cz, www.en.wikipedia.org/wiki/Banksy, www.facebook.com/BanksyBook?fref=ts